✖️ Thinking big, starting small 🐭 Spotify takes on the loudness war ⚔️ How Gracenote uses AI for music 🤖
Hey, everybody!
I hope you are having a great summer so far. I appreciate all the ways in which many of you have already recommended this newsletter. I'd like to try something else: if you have a lot of colleagues who are likely into this sort of thing, you can do me a huge favour & post this signup link to your company Slack. 💖
Also, you can now join the MUSIC x TECH x FUTURE community backstage on Facebook.
Have a nice week!
Love,
Bas
From me, for you
You see the status quo, and know things need to change. Lots of things. And so you start making your plan… And then you don't get things done.
www.musicxtechxfuture.com • Share
Streaming music
If SoundCloud disappears, what happens to its music culture?
It's the MySpace question, and my prediction is online music culture will take a temporary hit. There was no successor platform to MySpace: there were Facebook, Soundcloud, Last.fm, and a bunch of now-forgotten startups. Now there will be chatbots, virtual spaces on VR and social listening platforms, real-time collaboration tools, Instagram, Facebook once more, Spotify, and smart music startups that manage to leverage the shift from smartphone apps to voice-controlled user interfaces.
Why Spotify lowered the volume of songs and ended hegemonic loudness
This article details how music got louder over the last decades, sacrificing sound quality, and what Spotify is doing to reduce the loudness.
"Nothing is more important than the data you accumulate from day 1" - interview with Mark Kates
Emily White talks to a major artist manager about the influence of data on his work with MGMT, The Cribs, and more.
Beyond streaming
Music AI: a close look at how Gracenote uses artificial intelligence
Gracenote has taught computers to detect vibes and emotions to classify a catalog of 100 million sound recordings.
Inside the music publishing world's epic struggle to build a single song database
When ASCAP and BMI announced July 26 that they had been working together for almost two years on a joint database for the more than 20 million songs they represent combined, they had thought that all sectors of the music industry would welcome the news. Turns out, that wasn't the case.
Everything has a price: announcing the META Token
Meanwhile music blockchain startup JAAK introduces the META Token in order to incentivize the sharing of music rights data.
Wide view
AI and music: will we be slaves to the algorithm?
Tech firms have developed AI that can learn how to write music. So will machines soon be composing symphonies, hit singles and bespoke soundtracks? Good read by Stuart Dredge featuring a lot of familiar names.
Disney's next movie could be watching you, too
The company's research arm is experimenting with facial recognition to gauge how audiences react.
Should America's tech giants be broken up?
Apple, Amazon, Google, and Facebook may be contributing to the U.S. economy's most persistent ailments. Interesting perspective by Jonathan Taplin, an academic who founded one of the first video on demand platforms and former music manager.
Fun
Daft Punk's Harder, Better, Faster, Stronger as performed by an orchestra of hardware.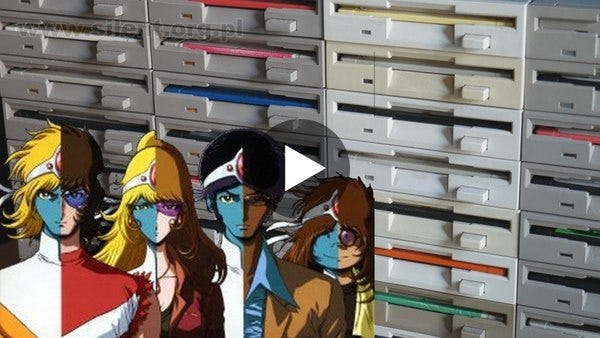 The Floppotron: Harder, Better, Faster, Stronger - YouTube
❤️ twitter - backstage ✨ - facebook - musicxtechxfuture.com
📰 Last week: Who owns your fan relationship? ⚖️ Saving Soundcloud with tokens? 👯 TIDAL's broken promises 💔
Regular insights about the future of music, media & tech. Written & composed by @basgras.
If you don't want these updates anymore, please unsubscribe here.
If you were forwarded this newsletter and you like it, you can subscribe here.
Powered by Revue