✖️ The long tail doesn't matter 🙅 Playlist edit as the new radio edit 📻 Amazon Alexa & a new golden age 📯
A few days in bed with flu allowed me to do some thinking. 🤔
I'd love for recommendations of good mics for podcasts / vlogs. Should be somewhat portable and under $50. Nothing fancy. 🎙️
Also looking for a website where you can upload designs for all-over prints for sweaters. I've found a bunch, but none give me control over the back of the sweater (just copies the front). 👕
Inbox me! 📥
Shout out to the students at PXL Hasselt in Belgium - welcome to the list, hope you enjoyed the lecture on Tuesday. 🇧🇪
Love,
Bas
From me, for you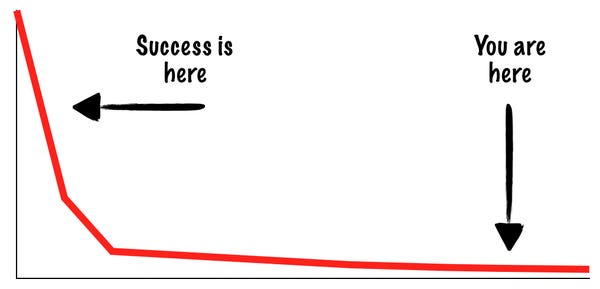 The "F*ck the long tail" manifesto
Don't spend your time on something broken, when you can do something that works even better. Seriously.
Digital music space
Bonobo track was cut down to boost its Spotify playlist chances
Was alluding to this in my recent piece about the playlist economy – the reality of optimizing content to perform well on streaming services.
Why indie rock band Glass Animals gamified its latest album
From interactive Tumblr blogs and Facebook ads to collaborations with a Snapchat visual designer, the UK band has turned their album "How To Be a Human Being" into an expansive world-building experiment. (by way of Whitestone's newsletter)
How to have a number one song on Spotify, the easy way
Throwback to the KLF's The Manual.
Beyond digital
How knock-off rap productions became a legit career path
Cool article about the digital hiphop underground. Even mentions Songclick, which was legendary back in the days when I was still a 'netcee'.
The man who broke Ticketmaster
The most infamous ticket scalper of all time used bots to buy millions of tickets. Now he wants to stop them.
How the Hype Machine has persisted and endured
Good to get the founder's perspective on the music blogosphere. Hype Machine, live since 2005, predates Soundcloud, Twitter, Google's YouTube purchase, and also Spotify.
Wide view
Amazon's Jeff Bezos & Steve Boom on starting a new 'golden age' for music
Interviewed by the author of How Music Got Free, they discuss music in the age of conversational interfaces (Alexa), also referred to as Zero UI.
The meaning of decentralization
Vitalik Buterin, founder of the Ethereum Project, wrote a great read on decentralization and all the variations thereof. You may have heard of Ethereum, a blockchain-based distributed computing platform, from Imogen Heap's blockchain distribution of her music with Ujo.
YouTube's Super Chat is a guerrilla marketing gift to advertisers
Examining Super Chat prompts further thinking about some potentially unanticipated consequences for Youtube, as it may have created its ad revenue cannibal.
Fun
Time to plug an artist I'm working with. Quibus describes itself as the warm downtempo close to Bonobo and Four Tet, the soundscapes from Bibio and the dark melancholic danceability from Trentemoller.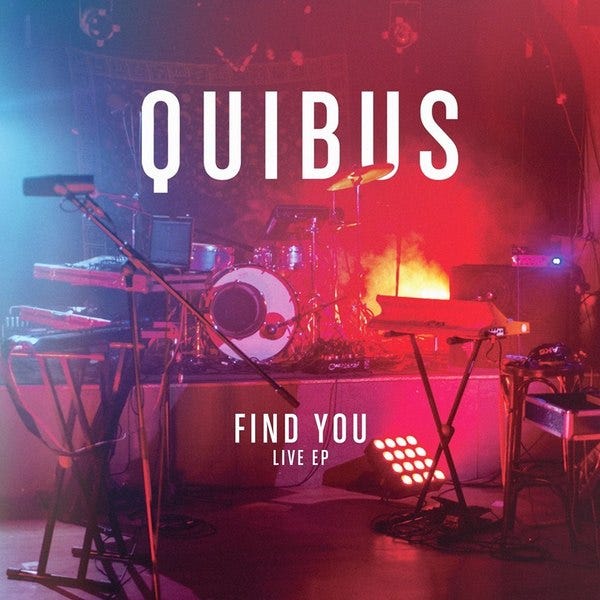 Click image to listen.
We have 3 more videos for the other tracks on the EP and are currently looking for release partners (eg. YouTube channels, blogs) for them. Get in touch if you're interested.
If you know someone who should definitely be on the MUSIC x TECH x FUTURE list - forward them the email or signup link.
❤️: twitter - linkedin - facebook - musicxtechxfuture.com
📰: click here for last week's special edition celebrating one year of MUSIC x TECH x FUTURE
Regular insights about the future of music, media & tech. Written & composed by @basgras.
If you don't want these updates anymore, please unsubscribe here.
If you were forwarded this newsletter and you like it, you can subscribe here.
Powered by Revue