✖️ Sharing music on Instagram 🤳 India's emerging music economy 🇮🇳 How spammers game digital music 💰
Hi all,
If you happen to be visiting Berlin for Tech Open Air this week, drop me a line.
We're looking for tech talent to join us at IDAGIO: streaming reinvented for classical music. See our openings.
In Berlin? Come join our IDAGIO Tech Talks this Friday, with talks about building physical music tools, and composition through neural networks. RSVP!
Have an excellent week everyone! ✨
Love,
Bas
From me, for you
AI-created non-human music will need human narratives
In response to some discussions I've been having, I think the barriers to AI music becoming mainstream can easily be overcome. Here's how.
www.musicxtechxfuture.com • Share
I'm a millennial and I share more music through Instagram Stories than any other medium
Do not ignore this trend. Instagram Stories are the most significant change in the social landscape in years. And it's going to affect music, a lot.
Streaming music
How Soundcloud could transform Deezer's market narrative
Mark Mulligan takes a look at what a Soundcloud-acquisition could mean for Deezer, who are rumoured to be the most serious takeover candidate right now.
musicindustryblog.wordpress.com • Share
Spotify denies it's playlisting fake artists. So why are all these fake artists on its playlists?
Music Business Worldwide is challenging Spotify's claim that their playlists don't contain fake artists. They say sources have told them that Spotify is paying artists directly to make music under fake pseudonyms, which then gets playlisted on popular playlists. The idea is that this helps Spotify drive down royalty payouts. But is it true?
www.musicbusinessworldwide.com • Share
How spammers, superstars, and tech giants gamed music
Making money in the music industry is more complicated than ever, but artists are finding new ways to game the system.
Beyond streaming
Interim Economy: an introduction to India's digital music industry
India's digital music market has been "painfully-slow-to-emerge". After spending 10 years building up music industry services company Outdustry in China, its founder Ed Peto is now writing a thesis about the Indian digital music business.
Making music a 'verb' again — why the music industry needs computer coders
Samuel Potts dives deep into what coding means, could mean, and should mean to the music business.
2 years in: what will it take for Stems to go mainstream?
It has been two years since Native Instruments announced their open multi-track audio format: Stem.mp4. Since that time, the format has shown steady but slow growth and adoption. So what needs to happen to take Stems to the next level?
Wide view
From Lil Uzi Vert to Future, rap's biggest stars are depressed & so are their fans
Rap's biggest stars are singing about depression and loneliness—and we're singing along.
Artificially intelligent painters invent new styles of art
Big stylistic shifts in art usually come from genius painters like Picasso – but AI is being trained to create unconventional pictures of its own. My prediction: It's been 3 decades since the birth of hiphop & electronic music - they're now reaching maturity. The next big style to emerge in music will come through AI.
Will democracy survive big data and artificial intelligence?
We are in the middle of a technological upheaval that will transform the way society is organized. We must make the right decisions now
www.scientificamerican.com • Share
Fun
@naxuu: When someone asks you what your music sounds like: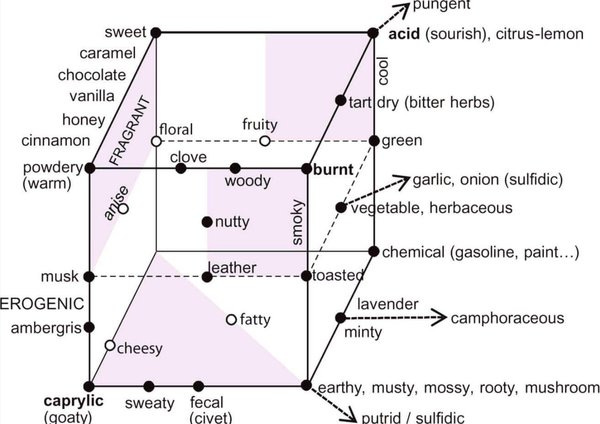 ❤️ twitter - patreon - facebook - musicxtechxfuture.com
📰 Last week: How tech will turn pop into folk 🎤 Music, sustainability, and insects? 🐛 The end of the smartphone cycle ➰
Regular insights about the future of music, media & tech. Written & composed by @basgras.
If you don't want these updates anymore, please unsubscribe here.
If you were forwarded this newsletter and you like it, you can subscribe here.
Powered by Revue