Discover more from MUSIC x
Regular insights about the future of music, media & tech. Team: Bas Grasmayer (founder / Tuesday editor), Maarten Walraven (Thursday editor).
Over 5,000 subscribers
✘ Neon's overview of the Indian Music ecosystem
And: Gig Life Pro's India Market Report, How diverse is India's indie music scene, and new-age companies paving the way for a strong and resilient music industry in India
Hi all,
There are so many different music markets in the world and while technologies create audiences, they are also always connected to place. I'm thrilled that Prarthana and Vishruti from Neon Culture agreed to give an overview of one of the larger music markets in the world - India. It is very different than markets anywhere else and is unique in both its fragmentation, history, and opportunity. I hope you'll learn as much as I have from reading this.
Love, Maarten
---
Music in India goes as far back as pre-historic times, with cave paintings from the palaeolithic era illustrating people carrying and playing various instruments. Folk and indigenous forms of music in India have existed since, often passed down orally and making use of regional dialects, beats and instruments, through generations. Around the mediaeval era (13th - 15th century AD), the classical music practised in courts and temples formally split into two traditions - Hindustani Classical (predominantly originating from the north, west and east parts of the country and Carnatic Classical (predominantly originating from the peninsular region of the country). While they have undergone several changes through the years in how they're recorded, broadcasted and passed down through generations, folk and classical music are still widely practised and appreciated and all subsequent music forms and industries in India draw from these traditions in one way or another.
It is perhaps next to impossible to separate the beginnings of a modern music industry without understanding the film industry in India. And while regional film industries have included and continue to showcase music in several forms, Bollywood, which is the film industry that was born in Mumbai, has been central in creating this interconnected cultural ecosystem. While the origins of music in Bollywood around the 1930s featured artists singing the music incorporated into the film, this began to shift in the 50s as motion picture studios started to go bankrupt because of highly inflated salaries for actors who could sing. 
As the film industry moved away from large motion picture studios, independent directors began to gain prominence and in turn paved the way for music directors in films, who were very involved with the financial success of a movie through music through the 1960s to the 1990s. This gave rise to the era of "playback singers" who would be hired to record the songs for films, and the actors would lip sync over them in the final movie. The key term here is that singers and musicians were always "hired" for films, and did not really own any part of the songs they were involved with.
For decades, the music industry has been a part of the film industry, and that's just how it has developed - until the 1990s when music independent of films started making an emergence in pop culture. The Colonial Cousins, Alisha Chinai, Silk Route, Lucky Ali - to name a few - were the pioneers of this era. Granted, a large portion of these tracks were released by labels and thus not truly "indie" in that sense yet, but it was the first definite emergence of a separate music industry that could exist and had a market outside of the film industry.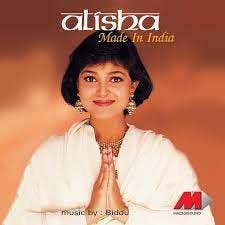 Since the 1990s though, the rapid advances in technology, music streaming and the internet have given rise to a digital music economy in India that is not fully understood because of a lack of data surrounding it, but teeming with possibilities and opportunity that the world recognises in 2023.
For starters, this independent music industry is "indie" in the sense that more and more artists are finding ways to reach audiences without the major label setup thanks to social media, and producing and releasing their own music with the help of artist collectives, independent labels, 360 management companies, consultancies, innovative distribution and label service companies amongst others. Moreover, artists and their music from the indie sector of the industry is finding its way into Bollywood, through composing, song-writing, scoring and sync opportunities in what we can only describe as the turning of the tables. A few good examples are:
Parekh and Singh compose "Chhan Chhan Chhan" for  tv show Kaun Banegi Shikharwati (ztv) ft. Kamakshi Khanna on voice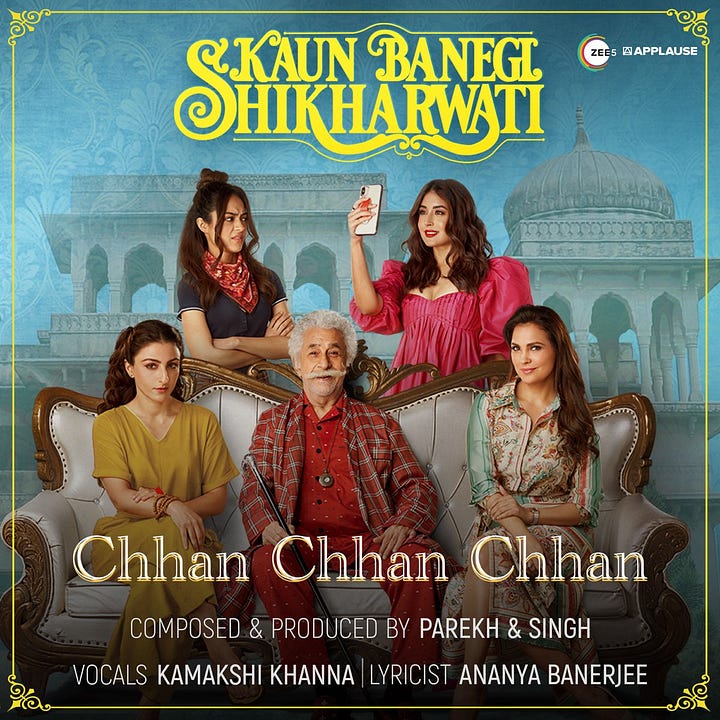 Where it gets really interesting for us is how ancient culture and music traditions interact with modern media - artists are unearthing ancient folk songs, producing them in formats that are very current and perhaps bringing back compositions and songs that could have died out otherwise. An important layer in this is the language of expression, as a lot of indie artists are comfortable writing in their regional language (or mother-tongue as we refer to it) and English as well, and Indian audiences outside of this country (there are approx. 60 million NRI, PIO and overseas Indians) are receptive listeners and consumers of this music too. A very interesting artist to look at in this context is dhruv, who is of Indian origin but has captured global markets with his international roots.
Let's address the elephant in the room though - indie artists in India, even those who have played some of the country's biggest stages, still struggle to make ends meet off of music alone, and the traditional growth strategies that we have seen play out in music markets in the Western World are not going to work here. Why is it so difficult to make real money in this sector of the music industry, and what is the uniquely Indian way forward to change this? At Neon, we don't know all the answers of course but do believe that underdeveloped resources in a few areas on both the industry and artist sides of the business contribute to this. Some good old-fashioned capacity building can help kickstart the conversations needed to update some of these practices, create a system that works for us in this part of the world and remove the blockers that prevent growth.
Music publishing, for instance, is potentially the most underdeveloped part of the music business with most of the indie music community (yes, this includes not just artists but artist teams as well) being unaware of the ways a song can make money every time it is streamed, broadcasted and shared and how to access it. There are only 8589 members registered with IPRS, and very few to nil options for indie artists to sign with a publisher and make songwriting their career. Another area that could use some serious resources for the indie music ecosystem to tap into is good, reliable, primary data that captures trends over time and provides the basis for building further innovation in the industry. And finally, the indie music ecosystem in India desperately needs a set of accessible tools and resources that enable learning, exchange of information and ultimately growth for the industry as a whole. This last piece is the most vague concept, because we are talking about collaboration and knowledge sharing at scale, which is a difficult concept to sell in an industry that is already cut-throat. 
But think about it - do we all need to fight for the same small slice of the pie? Or could we instead be making the pie bigger for everyone and increasing indie music's share in it, especially in a market as diverse, chaotic and full of possibilities as India?
---
Neon Culture is born out of Vishruti and Prarthana's collective interest in actively building dynamic, self-sufficient, sustainable and export-ready independent music and culture industries in India. We have both been involved in various sectors of the music business for almost a decade, and while we thrive in the chaos of things we also experience setbacks and bottlenecks. It's not that the information we need isn't out there - it has just not been collated and presented in a way that can be used effectively by different music stakeholders to make progress. That's what we are here for, bringing some order and organisation through our education-focussed products and services, and talking about music business in an Indian context.
---
LINKS
✘ Gig Life Pro is a great community to learn about different music markets across Asia Pacific as well as network with music industry professionals in the region. They have a team of experts who collaborate with local writers and analysts to build market reports and guides on various music markets in the APAC region and have plenty of resources to get you started. Our favourite one is their market report on India written by Rufy Ghazi. The report gives the reader a brief overview of the market's key players.
✘ One of the top Music Journalists from India documented all the Indian independent music albums and EPs released throughout 2022. In the following piece which he wrote for Skillbox (an emerging ticketing platform for live events in India), he analysed data from 119 Album and 166 EP releases by gender, genre and geographic location as well as compared them with statistics of the live music scenes of various cities.


🫂Friends of Neon
✘ This section is for us to shout our favourite new-age companies who are paving the way for a strong and resilient independent music industry in India.
---
MUSIC
In this playlist we bring you our favourite indie music from all corners of India. You will hear Bangla-Sylheti folk-synth, Kashmiri rap, an electronic take on Indian classical music, singer-songwriters, and interesting inflections of Indian music on English compositions amongst others. With this we hope to pique your curiosity and dive into the fascinating depths of India's indie music scenes.