✖️ How TIDAL's predecessor failed 😵 Biohacking & the future of music 🔮 Alexa goes beyond Amazon Echo 📻
Hi everyone,
I've had a lovely time in Trondheim last week, speaking about key trends in music tech, and then taking some time off to enjoy the food, nature, music, and scenery Norway has to offer. (photos on Instagram)
Thanks Music Norway, Trondheim Calling, Technoport, and Trondheim Playground for having me.
Now taking a break from conferences for a bit until late October, for BIME in Bilbao. See you there, online, or in Berlin!

Love,
Bas
From me, for you
New in music? Here's what to focus on at music business conferences
Wrapping up the summer conference season, I decided to reflect on some of the questions that frequently come up in conversations with conference goers… and what I wish I had known when I started going to my first conferences.
Streaming music
Lessons from the WiMPs who created TIDAL
Kjartan Slette, one of the founders of WiMP (now TIDAL), reflects on some of their early mistakes: ones that are still part of TIDAL's legacy to this day.
Now in the mix for Sony Music artists: royalties from DJ sets
Sony has agreed to license its songs to Dubset, a startup that aims to help musicians and record labels make money when their material is used in DJ mixes and mashups played online.
"I'm a full-time solo pianist and I've made my living through streaming royalties"
Michele McLaughlin, a piano composer and soloist, reflects on the streaming landscape, connecting to fans, and collecting royalties.
diymusician.cdbaby.com • Share
Beyond streaming
How moombahton went from the hot sound to passe to influencing today's biggest pop hits
Entertaining read about one of Soundcloud's first 'hashtag genres'. Timely and important: this is how music works now. I've been following the genre closely since its early days, and even tipped it on the Midem blog years ago, as soon as they offered me a stage.

www.washingtonpost.com • Share
Why indie bands go major label in the streaming era
Interesting read about the major label debuts of Arcade Fire, Grizzly Bear, and the War on Drugs. Although I couldn't help but think that hiphop and electronic artists manage to sidestep a lot of the problems and complaints mentioned in the article.
How bio-hacking can change the future of music
Could the future of music be body modifications that change the way we interact with sound? Bio-hacking signals music's next big breakthrough.
More by me: Music's role in a transhumanist future.
Wide view
Silicon Valley siphons our data like oil. But the deepest drilling has just begun
Personal data is to the tech world what oil is to the fossil fuel industry. That's why companies like Amazon and Facebook plan to dig deeper than we ever imagined
Alexa is moving to speakers beyond the Amazon Echo
Anker, a hardware accessory manufacturer, will introduce a new, Echo Dot-sized smart speaker with Amazon's Alexa voice assistant built in.
www.businessinsider.com • Share
8 Lessons from 20 Years of Hype Cycles
"Lesson 1. We're terrible at making predictions. Especially about the future."
Fun
This new track by Naaz. First heard her as a feature on a Yellow Claw track, and was curious to see her on the line-up at c/o pop festival last week with a band. Great stage presence. Pop star potential. 👌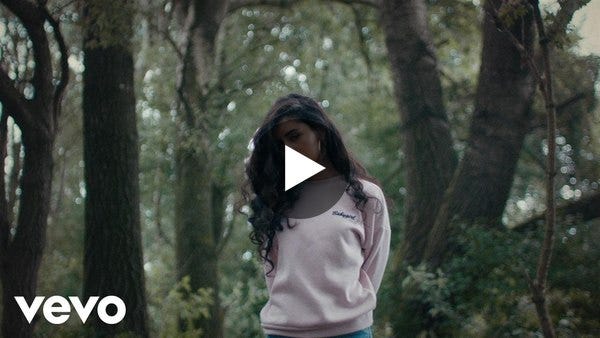 Naaz - Can't
❤️ twitter - mxtxf backstage - facebook - musicxtechxfuture.com
📰 Last week: The Instagram Stories rulebook 📸 The trojan horse for domestic AI 🤖 Sonic warfare & music's dark side 🔫
Regular insights about the future of music, media & tech. Written & composed by @basgras.
If you don't want these updates anymore, please unsubscribe here.
If you were forwarded this newsletter and you like it, you can subscribe here.
Powered by Revue