✖️ Gaming lessons for the music biz 🎮 Techstars Music's first startups 🐣 Transparency code for royalties 💸
Just announced: proud to be helping c/o pop bring together an amazing program next August. I'll be writing about the topics in the run-up to the convention. More soon!
This week I chose to highlight Techstars Music's first selection of startups that will be going through their accelerator program. Enjoy all the articles. Have a great week!
Love,
Bas
From me, for you
11 startups innovating the future of music: a look at Techstars Music's first batch (MxTxF)
Artificial intelligence, adaptive music, blockchain… It's all there.
www.musicxtechxfuture.com • Share
What music can learn from gaming (Projecting Trends - Synchtank)
A study of the business models employed by personalities in gaming, game mechanics, and how the music business can benefit from them.
Digital music space
The UK music industry tried to agree a 'transparency code' for streaming royalties, but it collapsed
A run-through of the purpose, the process, and the outcome of this initiative.
www.musicbusinessworldwide.com • Share
Pandora will debut personalized digital audio ads and sequential messaging this year
As ad tech improves, we could see higher revenue from ad-supported streams in the future.
Beyond digital

Blockchain startup Jaak unveils MΞTA and plans pilots
Blockchain-focused startup Jaak has revealed more on its plans for a series of pilots involving music and media companies in the months ahead.
Finding Radiohead's most depressing song, with R
Data scientist and R enthusiast Charlie Thompson ranked all of their tracks according to a "gloom index".
Why being twee makes so much business sense for music YouTubers
How acts who make a start on YouTube frame themselves as relatable underdogs—and the fans lap it up.
Wide view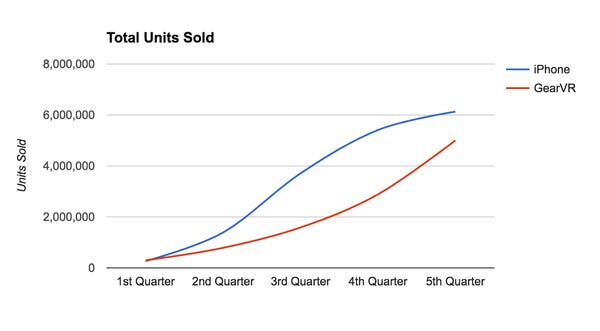 3 numbers to know when someone says "virtual reality is a fad"
Turns out the numbers for year 1 sales of iPhone and VR headsets are not that far off.
The neuroscience of music, behavior, and staying sane in the age of Twitter
Neuroscientist and author of This Is Your Brain On Music Daniel Levitin talks about information overload.
These wireless earbuds let you remix your surroundings
Doppler Labs takes a stab at the newest trend in wearables, the in-ear computer.
Fun
Build musical interfaces from a toolset of interactive cells.
If you know someone who should definitely be on the MUSIC x TECH x FUTURE list - send them the signup link.
❤️: twitter - linkedin - facebook - musicxtechxfuture.com

📰: click here for last week's edition about the augmented reality & the music biz, hi-res streaming, and creative AI
Regular insights about the future of music, media & tech. Written & composed by @basgras.
If you don't want these updates anymore, please unsubscribe here.
If you were forwarded this newsletter and you like it, you can subscribe here.
Powered by Revue