✖️ AI music needs human narrative 👩‍🎤 Mental health and AI-made music ⚕️ How labels compete for playlists 📣
Hi all,
A lot was said and spoken this week about Spotify's "fake artists" debacle, and Soundcloud's challenges. I'm not going to dedicate more space in the newsletter for it: the writing has been on the wall for ages, so if you want my take, I refer you to these two articles from previous MUSIC x TECH x FUTURE newsletters:
💥 Online music is about to experience another Myspace moment
🛌 Our changing relationship with music and its new practical function
They provide commentary on the current landscape and the type of wider perspective I know many of you appreciate.
A congratulation to The Wave VR who are now joined by Dave Haynes - he co-founded Music Hack Day, and was a very early part of the Soundcloud team, leading business development.
Have a nice week!
Love,
Bas
From me, for you
AI-created non-human music will need human narratives
Here's how AI music will reach mainstream adoption in the next years.
www.musicxtechxfuture.com • Share
Streaming music
Spotify sweats over bandwidth problem as labels vie for playlist spots
Awkwardly titled piece: it's not about technical bandwidth, instead it's coping with all the labels and artists bombarding Spotify's 150-people strong team of playlist programmers. Good piece about the competition for attention on playlists.
Amazon is now the 3rd biggest music subscription service
In large part thanks to Amazon Prime. You can expect wider adoption of Amazon Alexa will help Amazon's music service too. (over 11 million Alexa-enabled devices sold to date)
musicindustryblog.wordpress.com • Share
Spotify poaches AI music expert from Sony
This was a bit dramatized in the light of the other news last week. It's expected, and signifies a slow movement and the coming about of music's next big genre shift (the last being hiphop & electronic). Will AI ever make good music? Will computers ever be creative? They won't have to be.
www.musicbusinessworldwide.com • Share
Beyond streaming
Warner acquires Songkick's concert discovery business
Concert discovery app Songkick has been acquired by Warner Music Group – but the buyout excludes the company's ticketing business, formerly known as Crowdsurge.
www.musicbusinessworldwide.com • Share
"How I lost $20,000 on a failed event"
Jared Kristensen, about how he lost $20,000 in one night, and how it helped him develop his vision for his startup, Audience Republic, which tackles one of the main issues leading to this spectacular failure.

Music, health & AI: making Unwind.ai with Marconi Union
Previously collaborating with the British Academy of Sound Therapy to create Weightless, a track said to reduce anxiety in listeners, Marconi Union now has paired up with Sync Project to create a personalized music experience to help people fall asleep called unwind.ai.

Wide view
Success in recognizing digits and monosyllables with high accuracy from brain activity measurement
A research group led by Emeritus Professor Tsuneo Nitta at Toyohashi University of Technology has developed a technology that can recognize the numbers 0 to 9 with 90 percent accuracy using brain waves, or electroencephalogram (EEG), while uttering the numbers.
Google is using AI to create stunning landscape photos using Street View imagery
Google's latest artificial intelligence experiment is taking in Street View imagery from Google Maps and transforming it into professional-grade photography through post-processing.
Why some men don't work: video games have gotten really good
Important for two reasons: one is cultural and says a lot about the way we consume entertainment and media nowadays. I have also been thinking a lot on how automation of jobs and giving unconditional basic income will free up people's time, which could lead to boredom and unrest. Video games (and VR) will become important ways of inserting feelings of significance and meaning into the lives of an emerging 'useless class'.
Fun
This piece of AI-created music in the style of Nirvana (learn more). The lyrics 😂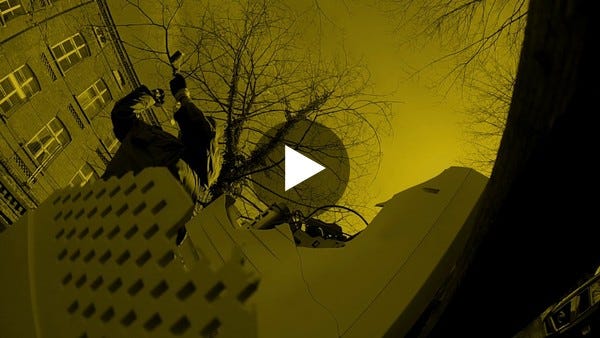 Neurona is a project of Aleksey Tikhonov and Ivan Yamshchikov. Vocals are recorded by Rob Carrol.
❤️ twitter - patreon - facebook - musicxtechxfuture.com

📰 Last week: Sharing music on Instagram 🤳 India's emerging music economy 🇮🇳 How spammers game digital music 💰
Regular insights about the future of music, media & tech. Written & composed by @basgras.
If you don't want these updates anymore, please unsubscribe here.
If you were forwarded this newsletter and you like it, you can subscribe here.
Powered by Revue