#47: Why I write this newsletter ✍ PIAS founder interviews Merlin CEO 🔮 YouTube views down for some 👎 Music streaming UX in 2017 📱
Just announced officially: I'll be speaking at Midem next year. Hope to see you in Cannes in June!
This week's edition is a little different. I decided to try Revue's new layout. Hope you all like it. Normally I post the newsletter articles to my site and Medium, but this week's an exclusive note from me to all of you.
Hope you've been having a nice holiday so far! See you next year!
Love,
Bas
Why I write MUSIC x TECH x FUTURE
This year has been an amazing journey for me. It started with a trip to Moscow, where I had previously lived for about 3 years. I was flown over by a company who were doing something with psychology & AI, because they wanted to discuss me leading product strategy for them.
I had been happy on my own and helping people with their startups, but I realized I really missed building teams and products. The conversation in Moscow didn't work out, so I started thinking about the fastest way to get myself back into a position where I could lead something.

Writing has always helped me create opportunities for myself, by allowing me to reach a lot of people with similar interests. It got me hired by a music startup while I was still writing my thesis, it got me invited to speak at Midem before I even graduated, and ultimately got me in a position where I was leading team & product for a music streaming service.
So I decided to combine 3 interests:
Music was the obvious topic to write about. I already had a lot of knowledge, plus taking a break from it for a while had given me new perspectives. Besides, I love working with people that I can discuss music with for hours.


I felt the combination of music & innovation and tech was underexplored by many of the people writing music biz publications. It's addressed, but I felt focus was missing. I wanted to create something that I'd like to read myself.

There had be some buzz about newsletters, so I wanted to explore the medium and see how it works.
MUSIC x TECH x FUTURE was born.
Doing a newsletter was also a way to force myself to write something every week. Since I can see the email addresses of those signing up, I have a pretty good understanding of my audience. Better than it would be with a simple blog. I really appreciate everyone on here and it's your presence and readership that motivates me to keep finding interesting angles to cover topics.
As the weeks progressed, I started getting questions from people. Invitations. In one case I received an email that I double and triple-checked for authenticity, because it just astonished me that a person of this caliber had taken note of what I was doing already.
Moments like that helped me to understand that I wasn't just writing stuff, I was building something. So I registered MUSIC x TECH x FUTURE as a company in order to be able to start working with the people who asked me questions.
It was around that time that I built the first MxTxF site and pushed the agency angle rather hard. I never really liked the site and presenting MxTxF as an agency didn't feel right, so later I took it down and decided to focus on the content.
From a business POV, I could explain the newsletter as lead generation, but it's always been more than that. Lead generation is boring. It's a side-effect. Besides, there's always a chance that a company may have a very special opportunity that may mean I'd join them full-time, for years.
Whatever the scenario, the media side of MUSIC x TECH x FUTURE will live on. I don't care if that means 6 day work weeks or if there's no economic reason to do this.
I do this, because I love the conversations the newsletter creates. I love the tables it brings me to. The conferences. The people I get to meet. From music biz veterans, to entrepreneurs, to hackers, struggling artists, to educators.
It may or may not feel that way on the receiving end, but to me, MxTxF is a community of people. And whether you're aware of it or not, I expose you to other members of the community through the links I share, stories I tell, or introductions I make.
There will always be stories to be told about innovation in music. And questions to ask or spotlights to shine on people who do amazing stuff. So there will always be more stories, and more topics for MUSIC x TECH x FUTURE.
2017 is going to be a very interesting year for the online music landscape. We have the young VR and AR markets, the rise of 'messenger apps' (sometimes mislabeled as chatbots) and an overall shift towards messaging platforms. And since streaming services, the way we know them, rose from the post-MySpace era of social networks… I think next year we're going to start seeing a new generation of music experiences rise up.
And beyond all the blockchain, business model innovation, licensing structures, partnerships, and deals… What excites me most is how artist and fan connect through the experience of music. In whatever format.
Thank you for being with me.
Bas
Digital music space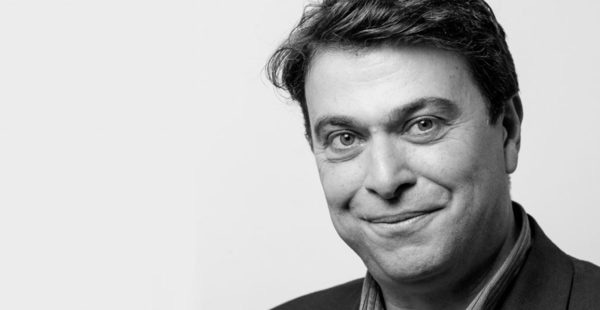 'Independents have no less opportunity on streaming services than the majors'
Epic interview between the founder of [PIAS] and head of Merlin, Charles Caldas, about the online music landscape.
Experience should be everything in 2017
Mark Mulligan looks at the experiences that compete with music online and what streaming services should worry about in 2017.
musicindustryblog.wordpress.com • Share
SoundCloud clarifies position on DJ mix takedowns
Talks about "lessening likelihood of takedowns", but mixes will still be taken down if copyright holders complain.
Infographic: a basic explanation of streaming money
"Labyrinthine. Byzantine. Serpentine. There are a lot of words that describe the music industry, but "simple" isn't one of them."
A nice refresher on how streaming income is distributed throughout the chain.
YouTube views are down, analysis says
For months, YouTubers have complained that their view counts are down. New data from the third-party stat tracker SocialBlade confirms what YouTubers fear: viewership is lower "across the board."
Beyond digital
The programmer's guide to booking a concert
Sina Habibian explains how he used his programming skills to scrape data, scout for talent, and booking a concert.
Smart, data-driven thinking. Very interesting.
Chordify strikes major chord with crowds as funding campaign hits €180K target
The music tech startup recognizes chords in songs from your collection or on the web and aligns them to the music in their player.
Lane 8 explains why banning cell phones at his live sets was the best decision ever
Love the thought that went into shaping the experience for visitors. Also a nice example of how taking something away can focus the experience for people… UX thinking for live shows ;-)
Wide view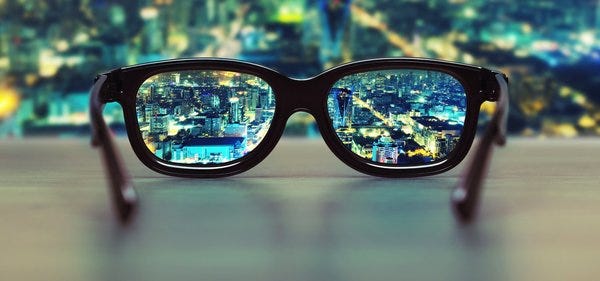 The world in 2025: 8 predictions for the next 10 years
Eight areas where we'll see extraordinary transformation in the next decade.
Chatbots: a misleading term we should stop using
"It's not what you say, it's what the other person hears."
Fun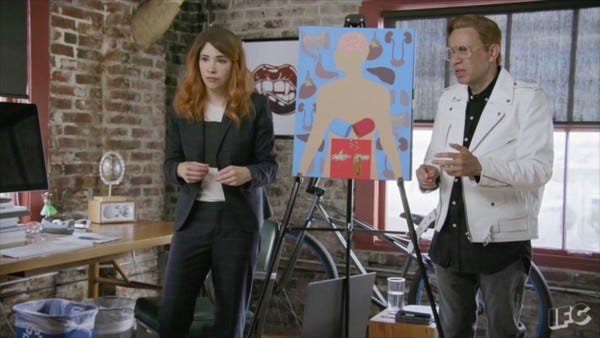 Run The Jewels discuss their release strategy
Funny skit to announce the early surprise release of their new album.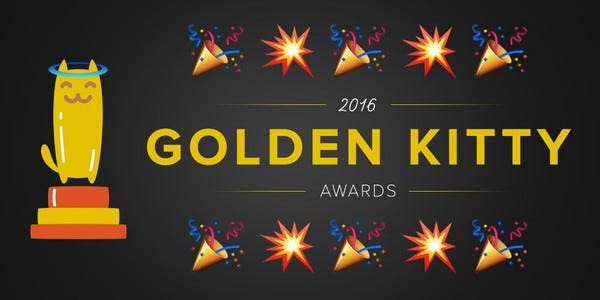 The best technology products of 2016 – Product Hunt
A fun end-of-year list of great products to go through. Enjoy.
If you know someone who should definitely be on the MUSIC x TECH x FUTURE list - forward them the email or signup link.
❤️: twitter - linkedin - facebook - musicxtechxfuture.com
📰: click here for last week's edition about 2016's trends & monetizing video messaging
Regular insights about the future of music, media & tech. Written & composed by @basgras.
If you don't want these updates anymore, please unsubscribe here.
If you were forwarded this newsletter and you like it, you can subscribe here.
Powered by Revue