#43: Building vs Creating 🛠 | AI & music's future 🤖 | Online fan wars 🖕 | Fan interaction & live shows 📱
Hey everybody!
In case you were curious, turns out howdy diddly doo does just as well as normal greetings for the open rate.
It's been a very interesting week, so lots to read. Also follow my Twitter feed where I share things that may not be as relevant to music. It's also a good place to start a conversation.
I've been working on a Beats playlist on Spotify. Big collection of bass heavy beats - and I've tried to stay clear of trap & dubstep. Check it out and enjoy the articles!
Love,
Bas
From me, for you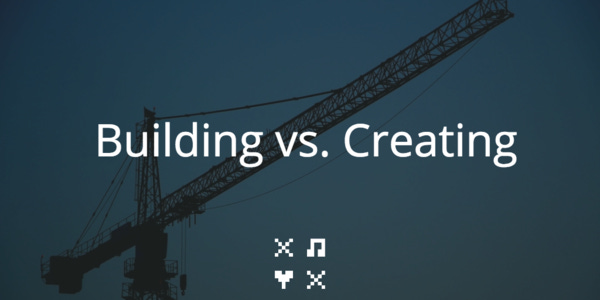 Are you creating or are you building?
Creation for the sake of creation is great.
But if you're striving to achieve something, then the path of random creations is one where you'll depend on luck and pure chance.
So let's look at how you can turn your creation process into building a greater context.
Digital Media Space
AI could be the music industry's next Napster moment
"It's probably fair to say that AI will change the music industry and lots of other industries a lot more than the internet did."
Online audiences cultivated by pop stars are using hashtags as weapons to harm rival idols. Fan culture 2.0.
How do you break an artist in the streaming age?
Interesting points by managers & label people on how to win and sustain attention in the current landscape.
www.musicbusinessworldwide.com • Share
Juju on that Beat: the power of music memes
Viral videos are pushing songs such as Harlem Shake and Watch Me (Whip/Nae Nae) into the charts. Now, record labels are looking to commodify trending tracks and the artists behind them.
Good read by the creator of the Archillect bot about the challenges for attribution in the age of automation. Challenge one: agreeing on a definition of attribution.
Virtual reality and post-architecture
Moving beyond the novelty factor and investigating what creating VR experiences really means. "It's not about designing space. It's about designing people through space."
You rarely livestream, but 1M people livechill on Houseparty
A look at one of the many livestreaming apps. The header makes a good point: just because you're not doing it, and don't know anybody who does, doesn't mean it's not popular. Just take Musical.ly & Live.ly for example.
Live Music Space
The founder of WeDemand looks at how fan interaction is changing live shows.
Amazon has big plans to expand its online tickets business
Interesting news after Spotify announced a partnership with Ticketmaster.
¯\_(ツ)_/¯
Sweet music: certain melodies enhance creaminess of chocolate, says new study
A lab experiment has confirmed that a consumer's perception of the texture of chocolate can change notably depending on what kind of music they are listening to, showing that the brain's perception mechanisms are more complex than previously thought.
Can music make wine taste better?
Chocolate, wine, and music for dinner tonight!
Genre as method: the vaporwave family tree, from eccojams to hardvapour
Another epic post on the Bandcamp blog investigating what could be called an internet genre, and exploring the debate surrounding the subgenres of the expansive movement.
If you know someone who should definitely be on the MUSIC x TECH x FUTURE list - forward them the email or signup link.
❤️: twitter - linkedin - facebook - musicxtechxfuture.com
📰: click here for last week's edition about startups inventing the future of the music business
Regular insights about the future of music, media & tech. Written & composed by @basgras.
If you don't want these updates anymore, please unsubscribe here.
If you were forwarded this newsletter and you like it, you can subscribe here.
Powered by Revue