✖️ 4 big music tech opportunities 🍀 Albums in the streaming age 💿 Messaging as the next platform ✉️
Hi all,
Summer can be a deceptive time for product people. On the one hand, the office gets more quiet due to holidays, but on the other hand planning work takes more effort due to all the moving part of vacation go-ers and returners. So that's what I'm up to.
Besides that, this week I'm presenting and moderating a full day of music tech panels at the c/o pop convention on Thursday and moderating another on Friday. Do come by, and do say hi!

Oh, and a band I'm helping, Knarsetand, just released their new garage punk / breakbeat crossover track + video. Check it out at the bottom!
Love,
Bas
From me, for you
Four of the biggest opportunities for the future of music consumption
A reflection on key trends in music, tech, and user interfaces, in these tumultuous times of impending IPOs and near-death experiences in the music streaming landscape.
www.musicxtechxfuture.com • Share
Streaming music
Spotify at 60m paid subscribers, what's next?
MIDiA's Zach Fuller looks at untapped markets, older audiences, windowing, data, and other avenues Spotify is likely to explore in the next months.
SoundCloud saved by emergency funding as CEO steps aside
SoundCloud has just closed the necessary funding round to keep the struggling music service afloat. Now they need to work to restore the community's trust.


More: SoundCloud, now Vimeo of sound, instead of YouTube of sound?
Why streaming playlists will never kill the album format
"The album is no longer a format. It's an approach." Good reflections on the album in the age of streaming.
Beyond streaming
The 21st century marketing restriction: no licensing for AI
"If you let your record company license your recording for AI algorithmic music a la Orwell's "versificator", it's like Silicon Valley making you train your replacement."
Inside Patreon, the economic engine of internet culture
One of the most important platforms for internet culture. C.Y. Lee rightfully wonders why more musicians haven't embraced the platform.

Openscore's plans to liberate sheet music
Interesting project by the MuseScore team to create a vast online library of public domain sheet music.
Wide view
Understanding music and blockchain without the hype: revisited
A follow-up on a two year old article. Alan Graham once more looks at the state of blockchain and the music industry, with skepticism.
Slack's head of platform marketing, Ceci Stallsmith, explains why messaging is the next major platform.
Netflix doesn't want to be a better streaming service — it wants to be Disney
Back in 2013 they said "The goal is to become HBO faster than HBO can become us."
Fun
Some back story: Martijn, the bandleader of Knarsetand, got attacked in the street after a night out. Having a perfectly fitting track lying around, he called up some friends and produced a video for Fuckup while his face was still bruised from the attack. ✊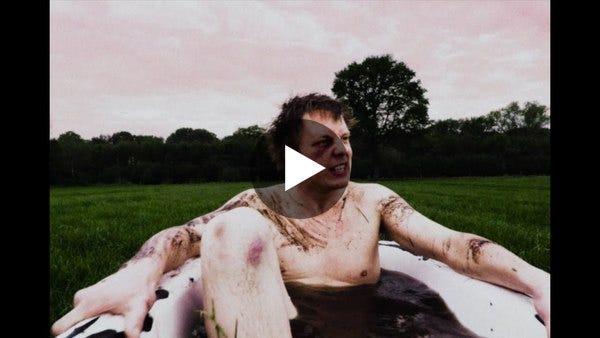 Knarsetand - Fuckup (Official Video) (Garagepunk/Breakbeat)
❤️ twitter - backstage ✨ - facebook - musicxtechxfuture.com
📰 Last week: Thinking big, starting small 🐭 Spotify takes on the loudness war ⚔️ How Gracenote uses AI for music 🤖
Regular insights about the future of music, media & tech. Written & composed by @basgras.
If you don't want these updates anymore, please unsubscribe here.
If you were forwarded this newsletter and you like it, you can subscribe here.
Powered by Revue