#24: Four Products That Show the Future of Music, the Dashboard Era of the Music Biz, More VR Experiences & (of course) Pokemon Go
Hey everybody!
Thank you for all the great feedback on last week's article about Pokémon Go and the future of music. I was taken by surprise when it started performing better than the analysis of pay-per-stream royalties the week before (graph). If you'd like to do a project with augmented reality (or Pokémon), let's collaborate - you can get in touch by replying to this email.
Enjoy this week's reading and BONUS ARTICLE.
Love,
Bas
4 Products That Show the Future of Music
Tomorrow is the product of today, so let's take a look at the innovative tools artists, brands, promoters and labels are using to bring about music's near-future.
SoundStage: Make Music in VR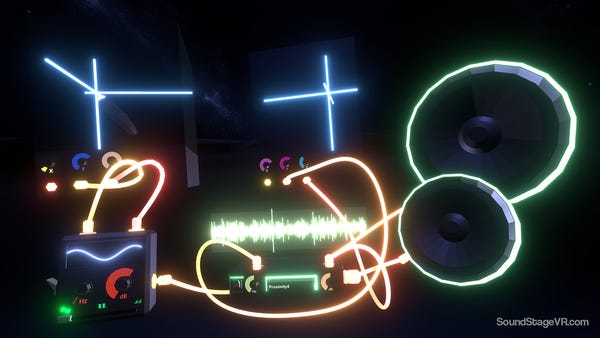 SoundStage lets users immerse themselves in a virtual environment full of tools and instruments to create music. Not quite ready to seriously compete with digital audio workstations (DAWs), but its early days for VR so it will be interesting to see what products like this turn into once they reach maturity.
Thought: virtual reality doesn't adhere to real world physics, which means we can be much more creative in designing instruments and interfaces for music creation.
Similar: TheWave VR
Qrash: Connecting Promoter & Audience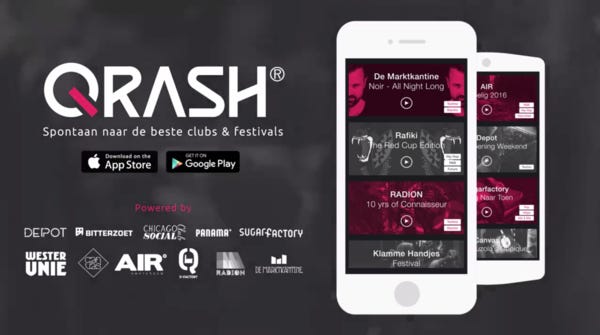 Qrash lets users find the best events in their area and get good deals on them. The biggest promise for this app is getting last minute deciders to your venue, spontaneously. In cities like Amsterdam or Berlin, where nightlife stretches deep into the morning, it's particularly useful, because if you have a sold out event, but half of the people leave at 3am after the headliner is done, you can offer discounted fares to people who show up to fill the club back up. Qrash is currently in an early stage and only active in The Netherlands for now. If I were a VC, I'd be having some serious talks with this team.
Thought: by keeping audiences connected to event organisers in real-time, apps can solve inefficiencies in the live business that date back to the pre-internet age.
Similar: Jukely

Hardwell Bot: Automated Artist-Fan Interaction
https://www.producthunt.com/tech/hardwell-bot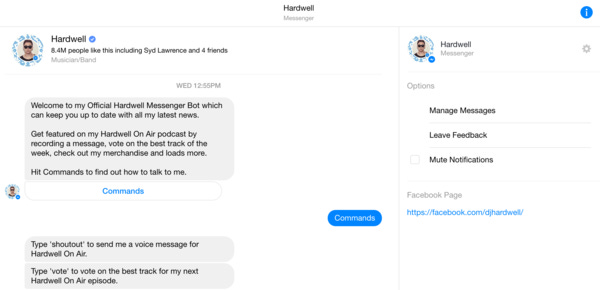 You know what's hotter than Pokémon Go? Messenger bots. Nah, just kidding, but messenger bots are pretty hot too. We Make Awesome Sh has created a bot for one of the world's biggest DJs: Hardwell. It lets fans vote on new tracks, send in fan art, give voice shoutouts that may be featured on his weekly podcast, access merch, and subscribe to alerts.
Thought: how can bots be used to increase fans' feeling of proximity? Can artist bots provide experiences that are valuable enough to monetize?
Similar: Record Bird, AudioShot
Landmrk: Geocaching Music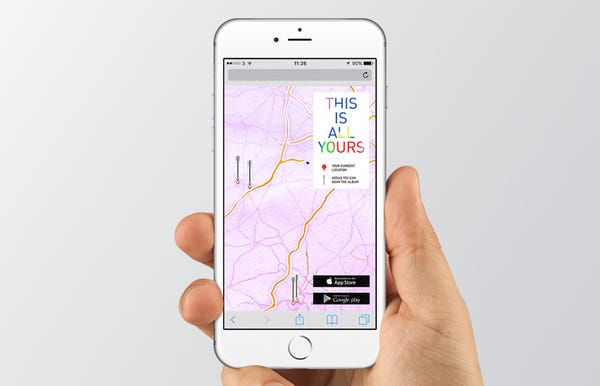 Landmrk lets you attach content to specific locations — when a user is at that location, they can unlock the content. It allows for white labeling, so it's easy to imagine revenue generating business models for this. Imagine: partnership between apparel brand and artist. Visit the branches to get access to free, full tracks of the upcoming album.
Thought: there are three ingredients to strong brand partnerships:
Good artist-brand synergy


Great music


An engaging tool

Similar: AudioDrops, Central Park
Top stories this week
Record labels need a change of culture in the 'dashboard era' of the music industry
Samuel Pots, founder of Young Guns Network & head of radio at Columbia UK, urges labels to take a more data-driven approach and explains how to do it.
Apple's plan to own the entire music industry
The recording industry owned the distribution channels. Now they don't. The tech giants do. Are the tech giants the new music industry?
The neuroanatomy of freestyle rap
As technology advances, so does our understanding of the effect of music on us. This article analyzes what goes on in a musician's head (literally) while improvising.
What makes Pokémon Go so addictive?
A product manager dives into the dynamics of Pokemon Go. Very valuable read if you develop campaigns, products or are involved in marketing or growth strategy.
Content as a growth engine for your business
In the age of augmented reality and messenger bots, context might be king, but content still serves as a great growth engine. Here's a guide that can help.
Will it even be called music? The intriguing future of virtual reality
Filled to the brim with examples of music + VR.
Super special bonus article
I felt that the topic of Pokemon hadn't been covered from every possible angle yet, so here's an extra article - especially for my dear subscribers (ok, and Twitter followers).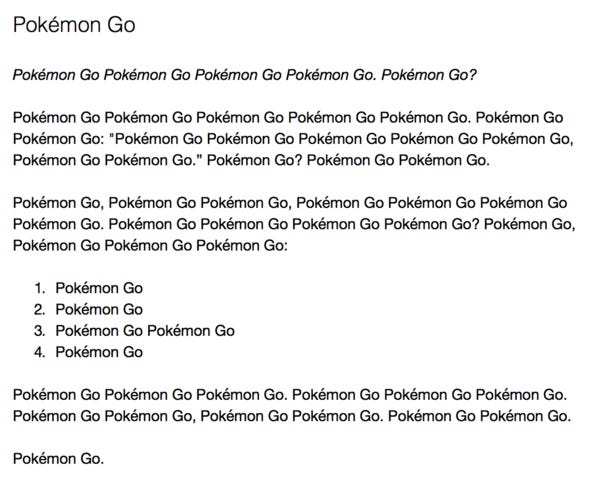 That's all for this week! We're nearly at 500 subscribers - let's hit it for next week. You can do me a huge favour by telling people about this newsletter, for example by forwarding it, or using the share buttons at the bottom. Thanks!
Love,
Bas
@basgras - linkedin - musicxtechxfuture.com
Regular insights about the future of music, media & tech. Written & composed by @basgras.
If you don't want these updates anymore, please unsubscribe here.
If you were forwarded this newsletter and you like it, you can subscribe here.
Powered by Revue