#23: Pokémon Go & the Future of Music + links & stats about the state of online music
Hey there!
Thanks everyone for the kind responses to last week's mailing. Your feedback helps me determine what to research, write about or share with on here. More data-centric pieces in the future.
This week's all about augmented reality and the online music landscape. Enjoy!
Love,
Bas
P.S. Should you know someone who should be on this list, forward them this link or email. To share this edition to social media, you can use the buttons at the bottom of this email.
Wtf is Pokémon Go and what does it say about the future of music?
Instead of being a responsible adult this weekend, I went out to catch Pokémon around my city on my skateboard. It's a beautiful game. Here's one of the places it took me to: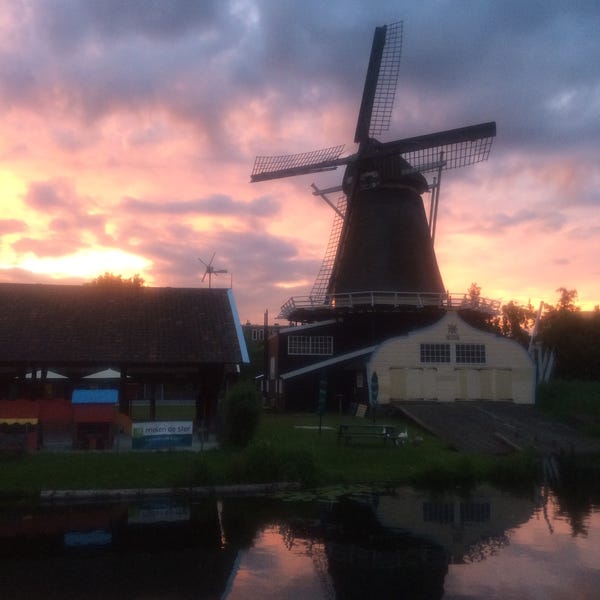 #nofilter
Unless you've been under a rock for the past 72 hours, you must have heard of Pokémon Go by now. You might already have seen players wandering around, looking for a particular Pokémon.

Nintendo's new hit game seems to fulfil the dream millennials grew up with: to travel across the land, searching far and wide, and catch each Pokemon to understand the power that's inside (♫). Within two days of its release on July 6, it already had more installs than Tinder, and matches Twitter in amount of daily active users (link).

Social media platforms are filled with amazing stories from good to bad, rich to simple.

Layering different realities

The game makes you walk around 'the real world' and catch Pokémon. Everyone sees the same activity zones on their map. If there's a rare Pokémon nearby and you're in a densely populated area, chances are you'll meet other players. Then there are Pokéstops, often linked to statues and monuments, which give you special items that help you catch more Pokémon.

Pokémon Go is the first big augmented reality (AR) success. With its filters, Snapchat has already shown that AR is ready to go mainstream for communication and entertainment purposes. Pokémon Go takes it a step further by taking the 'information layer' and mixing it with the offline layer. There is so much information available online about all the things we pass on our daily commutes. Now a video game shows how to layer this information onto the real world in order to create a new and engaging experience.

It makes sense. Video games have some of the most advanced interfaces. Products can sometimes get away with bad user experience (UX), but compensate with functionality. Video games are UX.
But I hear you thinking…
Cool story bro, but wtf does this have to do with the future of music?

Music is heavily impacted by changes in technology. When recording & pressing became cheap, a niche part of the music business suddenly became known as 'the music industry'. Album artwork proliferated due to the arrival of cheap printing (H/T Roey Tsemah who mentioned this in our panel at Border Sessions). The mass spread of colour TVs added the music video to the essentials that need to be taken care of when releasing a single.

Now, we all have connected devices in our pockets that are more powerful than the computers on our desks a few years ago. So far, music as a format hasn't changed much. But this type of change happens slowly, then suddenly. Music no longer has to be static by default, and it won't be. It will be 3-dimensional, it will be interactive, it will be adaptive, it will be intelligent, it will be augmented.

Music has been augmenting reality for 35 years

Sitting on the metro with classical music augments your experience. So does biking through nature with punk rock. For many of you, or your parents, a Walkman was your first mobile device, not a phone. Some of us can't even imagine going outside without our headphones. We need music to augment our daily activities.

One day there will be a major platform for adaptive music. In a way, it will be something like Pokémon Go. With challenges, unlockables, microtransactions and trading. A real economy where the money-rich, time-poor can benefit from the value created by the time-rich, money-poor.

It will have a global catalogue of songs, which are non-static. This means you can let them react to your environment or activities, but not necessarily. By leveling up, you can unlock new parts of the catalogue, new features, new filters. If you happen to have an amazing session with a non-static piece of music, you can save it, so you can hear it again or friends can listen to it. These types of activities help you level up and earn you virtual currency.

Clever entrepreneurs are working on these platforms right now. Some have been for years. There's GEOBEAT, a recent Midem Labs finalist. There's Weav, by one of the Google Maps creators. Whitestone, a platform for interactive audiovisual experiences. RjDj, by one of the Last.fm founders (RjDj is defunct, though recently released a new app ¯\_(ツ)_/¯ (??)).

Each of these have a different way of bringing about this future. It doesn't even have to be about one platform — what I wrote is just a sketch.

What matters is this:

Technology changes music itself


Music has not yet responded (much) to the last 2 decades of development of mobile technology


Music has always played a role in augmenting our reality


Augmented reality is the base of the next generation of music and music business

And it's not starting now. It has already started.

Top stories this week
The long play: the death and resurrection of the pop album
A data-driven look at Beyonce, Kendrick, Rihanna, Drake, Kanye and the evolution of the pop album.
blog.thirdbridgecreative.com • Share
The top five music-startup mistakes
The worst thing that you can do is come in and pitch yourself as the saviour of the music business.
Sony Music investigated by Rdio for alleged collusion in streaming music
Is the music industry about to have its own 'ebook pricing' lawsuit?
www.hollywoodreporter.com • Share
Why music streaming services need to attract an older audience
The streaming music industry needs money now, and there's a whole world of adults with cash in hand.
The end of Freemium for Spotify?
Mid priced subscriptions are crucial to driving the streaming market, and the burgeoning success of Spotify's mid-priced-subscriptions-by-stealth strategy provides a bulging corpus of supporting evidence.
musicindustryblog.wordpress.com • Share
Amazon Prime Music is a sleeper hit
While Spotify get the buzz, Amazon's Prime Music has quietly become a hit, especially among older Americans, according to research by Cowen.
uk.businessinsider.com • Share
How Russia's electronic music scene turned political after last-minute festival cancellation
Many now fear that prominent scandals such as Outline won't only push Russian festivals outside the country's borders but will also scare off international artists from coming to Russia.
www.themoscowtimes.com • Share
Thanks for reading - till next week!
Love,
Bas
@basgras - linkedin - musicxtechxfuture.com

Regular insights about the future of music, media & tech. Written & composed by @basgras.
If you don't want these updates anymore, please unsubscribe here.
If you were forwarded this newsletter and you like it, you can subscribe here.
Powered by Revue