✖️ Music narratives, the AI music landscape, and are records a nightmare on wax? 👻
Hi everyone,
I'm Bas Grasmayer - back with another edition of MUSIC x TECH x FUTURE.
You may have noticed there were no editions in the last 2 weeks. I always considered rhythm important, but I really don't want to send out filler editions. I'd rather hold off a week (or 2, I suppose), and send something good.
Enjoy & speak soon!
Love,
Bas
---
How music must construct new narratives around environmental protection 🚴
Alternative title: if you can sell a Dutch guy a bicycle helmet, music can make giving a damn about the environment a lot cooler.
I made a major step last week.
After 30ish years of cycling, I finally bought a bike helmet.
I had always considered helmets inconvenient and geeky. In The Netherlands, where I grew up, nobody wears bike helmets. Well, maybe people on race bikes, but most people cycle on what is affectionally referred to as "omafietsen" (old lady bikes).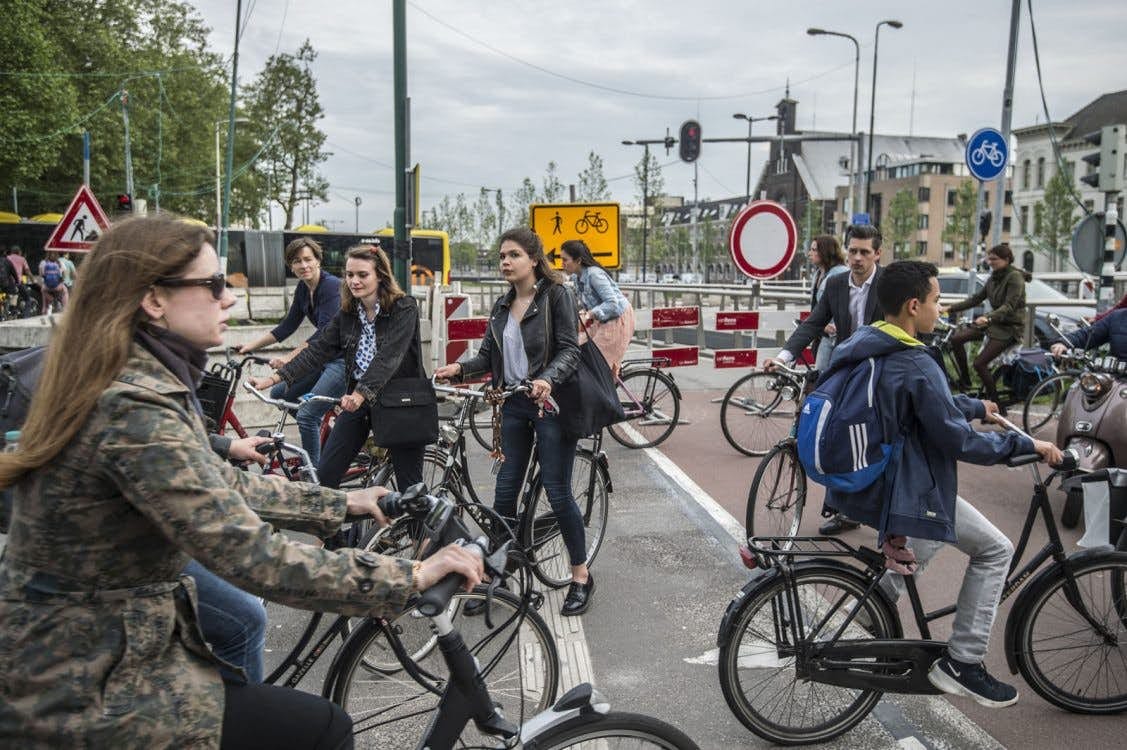 Sure, I have lived in places where I wouldn't consider cycling without a helmet, like Moscow, Sofia, and Istanbul. In those situations I would choose not to cycle at all.
Now I live in Berlin - much more bike-friendly than those other places. I'd say about a third of all cyclists wear helmets here, although personally I didn't. Having friends with helmets made me decide to learn more about the likeliness of getting into accidents as a cyclist and how a helmet reduces your chances of serious damage. The numbers tell a clear story, but didn't convince me. They made me more vocal about traffic safety and creating more room for cyclists, but it didn't throw the geeky stigma off of bike helmets that had been attached to them for all my life.
One day I cycled to a large climate protest - helmet-free (go on... let's say my hair was flowing in the wind). I parked my bike near the protest and walked to the rally point. It was huge. Thousands of people. Scientists, game developers, feminists, antifascists, christians, communists, fashion designers, teachers, refugees, environmentalists, school children. They carried banners identifying who they are and why they're protesting.
As I walked around to explore the groups and causes, mixed in was a small percentage of people were carrying bike helmets. Like me, they had also come to the protest by bike. They were cyclists, too.
In this context, cycling seemed like an activity of defiance. A personal act of reducing one's climate impact in a system and city that still has a long way to go before it can truly be considered cycling-friendly. I saw them. I knew we that we found some of the same things important. Safer streets, more room for bikes, less cars in the inner city, more room for everyone on the streets - whether they own a car or not.
The bike helmet transformed.
From a geeky safety object, to an object that communicates identity. Having to carry it around when you're not cycling transformed from a burden and inconvenience to a way to parade something you find important. A way to "be" a cyclist, even when you're not cycling.
Suddenly I got it: helmets are cool.
A few weeks later I bought a helmet.
Creating narratives & holding each other to account
We are facing a climate emergency. It manifests in many ways and seems overwhelmingly difficult to address. It's a struggle of energy, waste, pollution, economy, ecology. It's also a struggle of culture.
This is where music has a unique role to play, alongside other expressions of culture.
Climate change and the environmental struggle have many helmets.
Planting trees is considered as something for 'hippies'. Recycling is something for soy yoghurt yoga moms. Picking up waste from streets or nature is considered dirty, because "eww trash".
Addressing the climate emergency will require lifestyle change. We need to normalize the above things and many more. What better force than creativity and personality.
There is a lot of concern about artists and brands jumping on sustainability, because it's trending. Even if so, it's a trend that won't go away, and will only intensify as the symptoms of our changing climate do the same. One musician to recently draw such a response was Peggy Gou, who posted a video of her taking some trash from a beach in Bali on her Instagram.
People rightfully suggested she consider her carbon footprint - which as a popular DJ is considerable. Some people even wondered whether it's genuine care or just jumping on a popular topic. With regards to the last part: it doesn't matter right now.
Let's normalize picking up trash. Let's remove the stigma that it's dirty. You can use gloves and wash your hands afterwords. We need to see way more celebrities doing this. Change the narrative.

When companies or individuals get vocal about these topics, it's easier to hold them to account. Not doing enough can hurt your reputation and your business. So let people speak out, let them pose... but then let's not forget what they said - we should hold them to it.
Later this year, I intend to check in on some of the artists, individuals and companies that signed the Music Declares Emergency pledge. We need to celebrate the ones that do well, and embarrass the ones that don't take their pledge seriously, so that they get into action.
Maybe let that be a warning: if you have said you "commit to taking urgent action" and "work towards making our businesses ecologically sustainable and regenerative" I'm going to check in on that (and hopefully I am not alone). There is nothing ambiguous about urgent.
If you're thinking: "oh my.. that's right.. It's been months. We need to spring into action.. Where to start?" go to the Actions section of the pledge you've signed. It has guides for all aspects of the business. You can also reach out to me and I see if I can do anything to help, as long as you pay it forward.
Just don't lose sight of the two aspects where we can do something that matters: 1) within the industry by making our operations more sustainable and regenerative, and 2) beyond the industry by inspiring narratives that turn helmets into items of rebellion, that turn something people considered as "not me" into "cool".
---
Quick Ones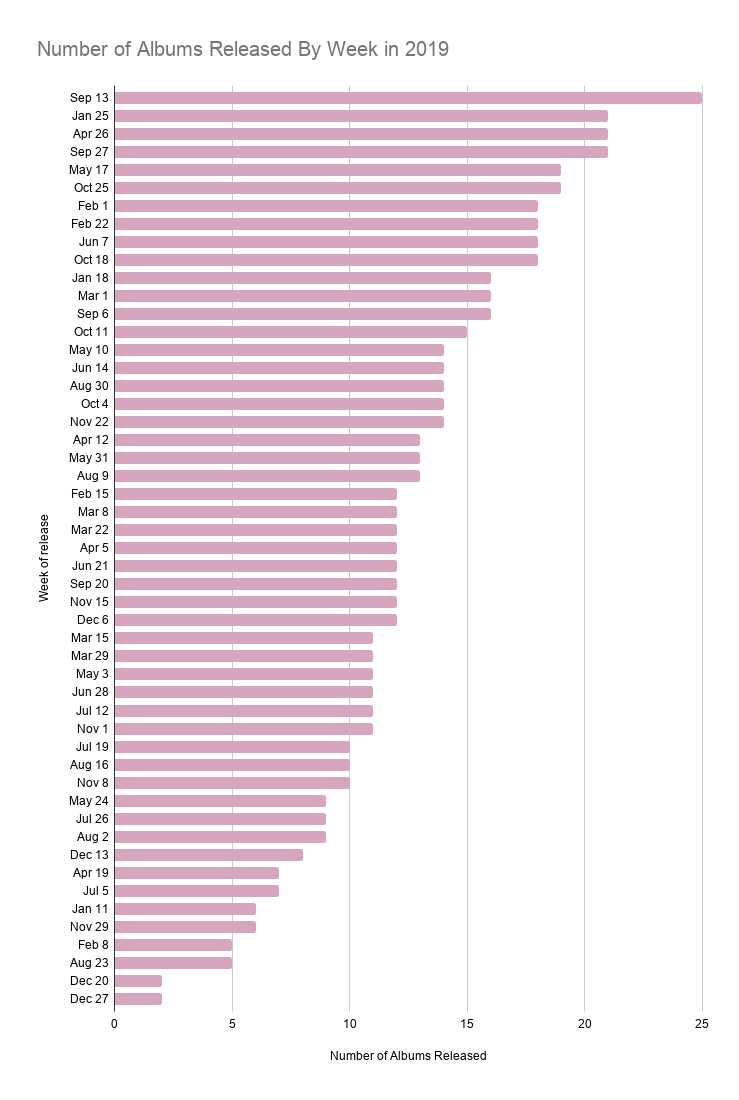 Finally, something not as directly related to music. I stumbled upon a piece by a VC firm called Emergence about how AI would change pricing models for SaaS services. They typically charge per-user: want more people in your organisation to have a license to use it? Pay more. Now, they argue, machine learning benefits from having many more users, so the incentives change, and new pricing models will emerge. I'm sharing it, because music has historically been locked into rather rigid payment models: top albums would all be priced roughly the same, and now streaming services are basically all $10/month. AI is going to drive another change to the way we price 'music as a service' and that change will very much be driven by the platforms serving the music to the end users. 🏷️
---
❤️ twitter - musicxtechxfuture.com - musicxgreen.com - linkedin