✖️ BITKRAFT's investments, the metaverse, and what's next for music // A future of new normals requires a local focus
What comes after the current generation of Twitch, Minecraft, Roblox, and Fortnite? And what does it mean for music?
Hi everybody,
Two pieces for you this week: a brand new thought piece about 3 new investments by VC-fund BITKRAFT, which focuses on gaming and interactive media. The other piece is a case for a local focus in music during and beyond the pandemic, which subscribers of the MUSIC x CORONA newsletter may have already read.
Have a great week!
Love,
Bas
---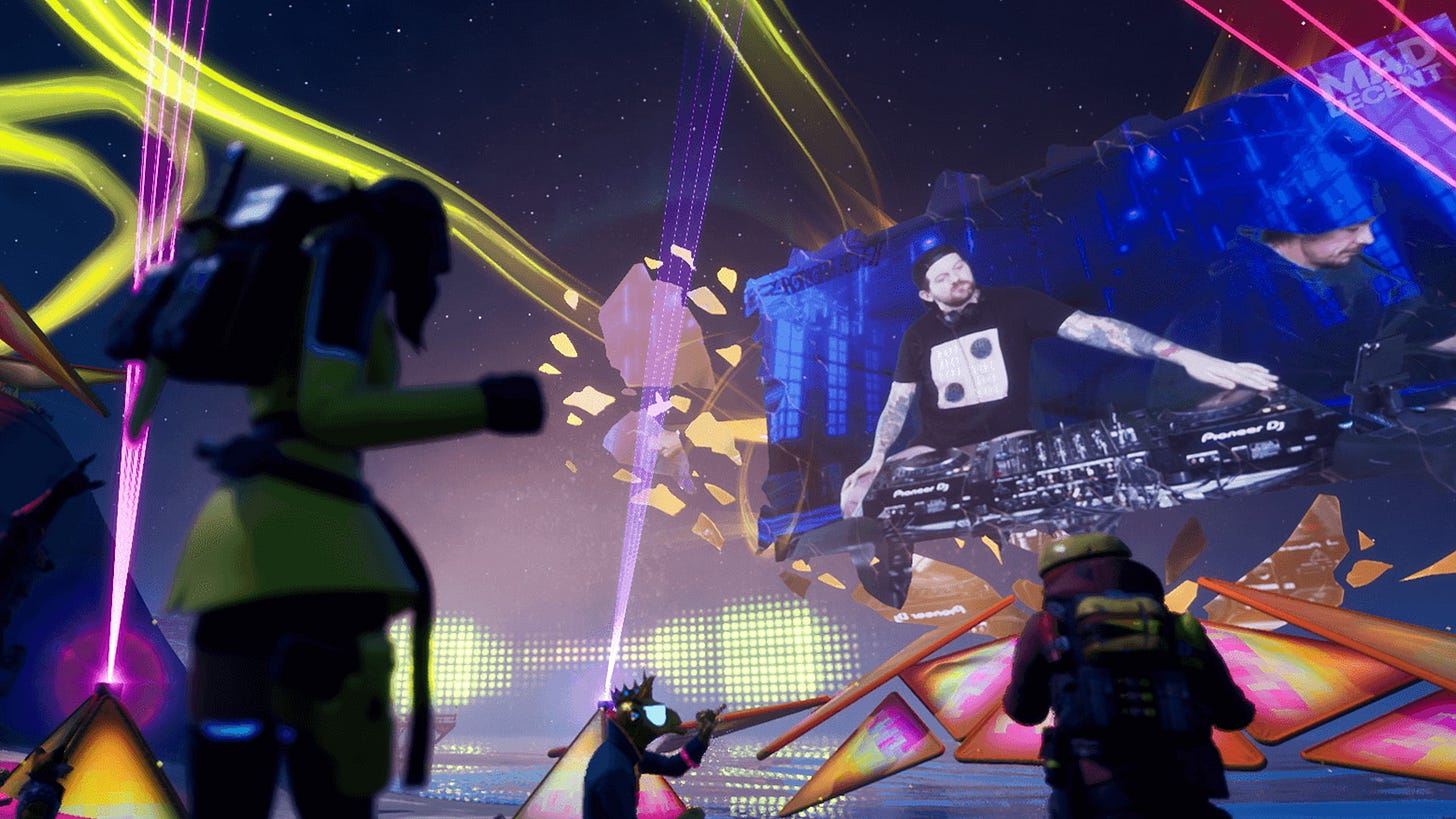 What BITKRAFT's recent investments suggest about music's future and the metaverse
Virtual platforms are turning the web into an interconnected world of worlds, here's what the music business can learn from BITKRAFT's recent investments in 3 pioneering startups Koji, Playable Worlds, and Voicemod.
What's next for remix culture? What gave rise to virtual experiences like the Travis Scott Fortnite concert? How do we go beyond the visual Instagram and Snapchat face filters? What's a voice avatar? And what comes after the current generation of Twitch, Minecraft, Roblox, and Fortnite?
---
Why local is the answer to a future of new normals
I spoke at Most Wanted: Music Dial-in about the pandemic and the climate crisis and how we can bridge the current status quo to a better future. The answer is a local focus. Read the transcript of my speech.
---
5 links
Last one's just for fun. Stuart Dredge's trick to telling apart all the livestreaming services:
---
Let's work together
If you're a music or entertainment startup that needs product strategy, product management, or content strategy, or a music company interested in innovation management or data-informed startup methodology: you can hire me.
Drop me a line by replying to this email or message me on LinkedIn.
---
If you enjoyed this newsletter, consider spreading the word to a friend or a colleague.
---
❤️ twitter - musicxtechxfuture.com - music x green - music x corona - linkedin